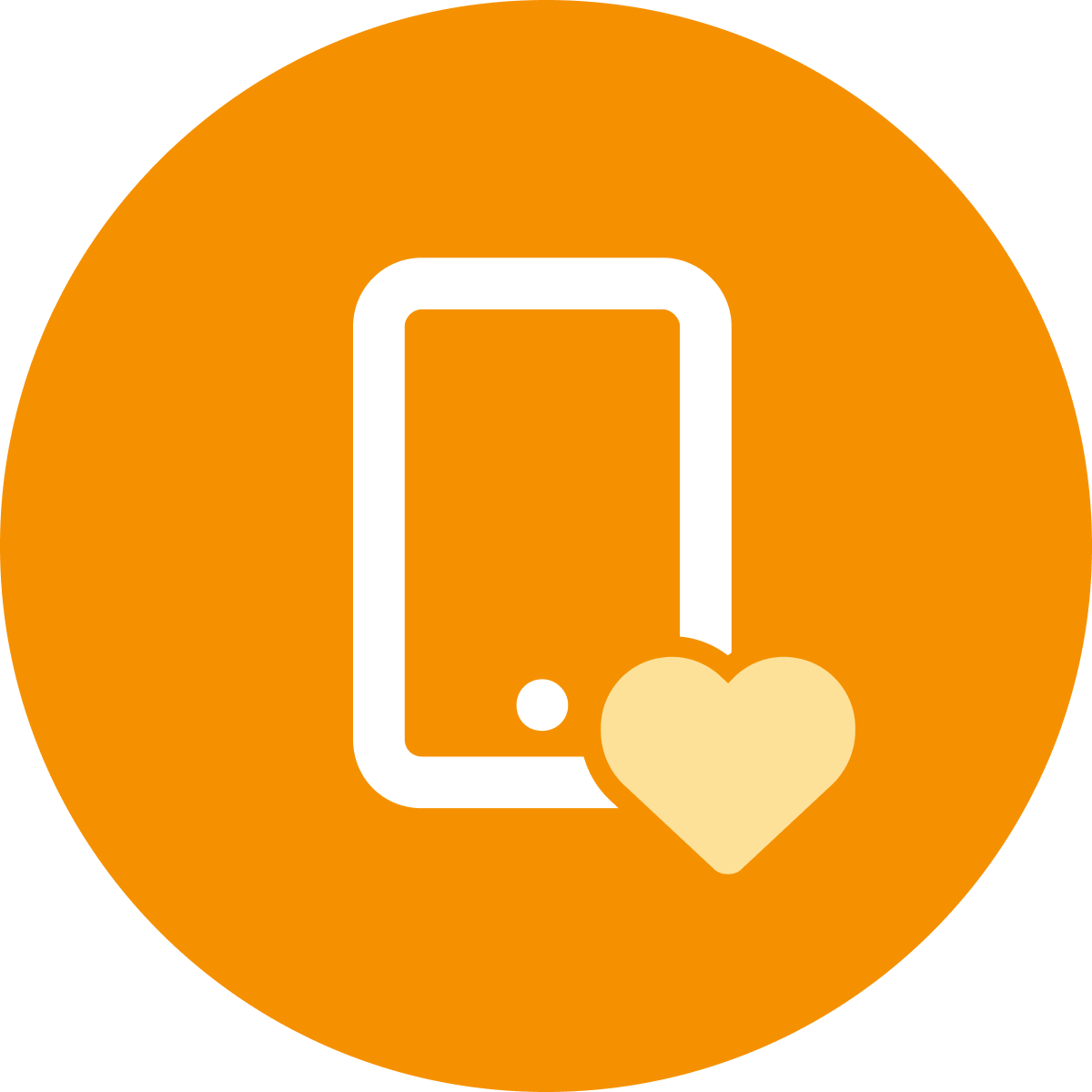 Give all permissions to Monizze and use all features of the Monizze app. You can change your preferences at any time in our app (click on the gear icon).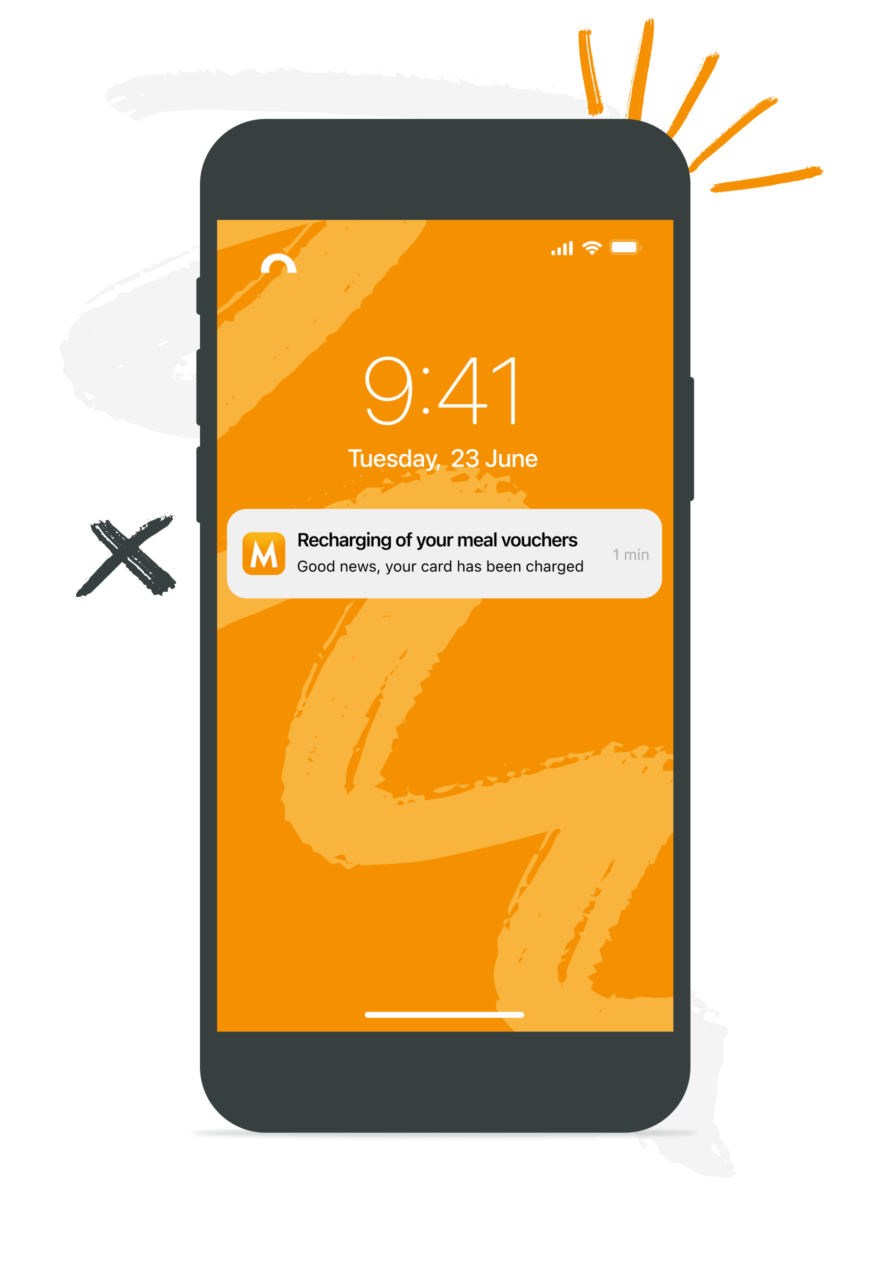 Find out when your
vouchers have been charged
Thanks to the Monizze app's notifications, you will be notified immediately when your vouchers have been charged. Don't forget to turn on your notifications!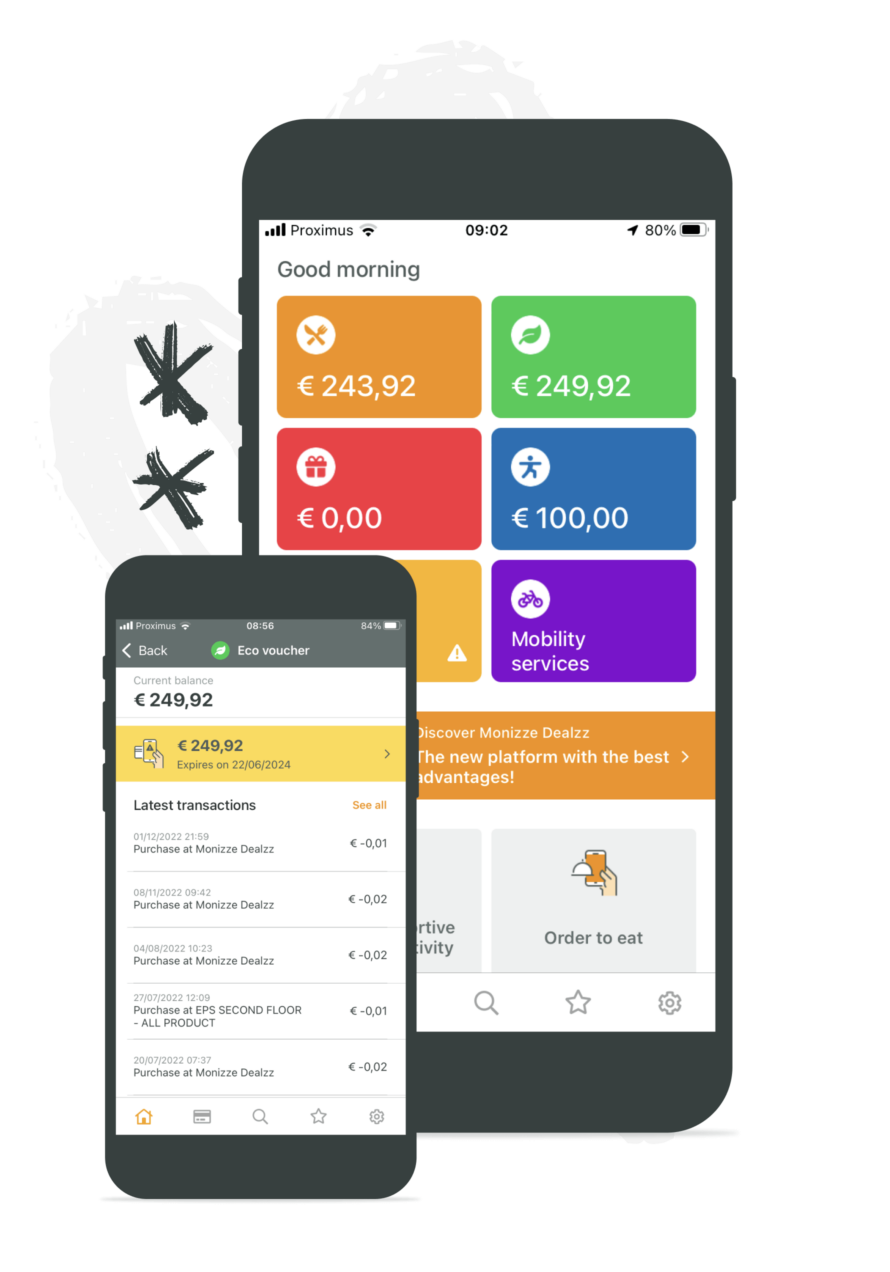 Consult your
balance

and most

recent transactions

On the home page, immediately consult your balance. Click on your balance to view your transactions over the past year.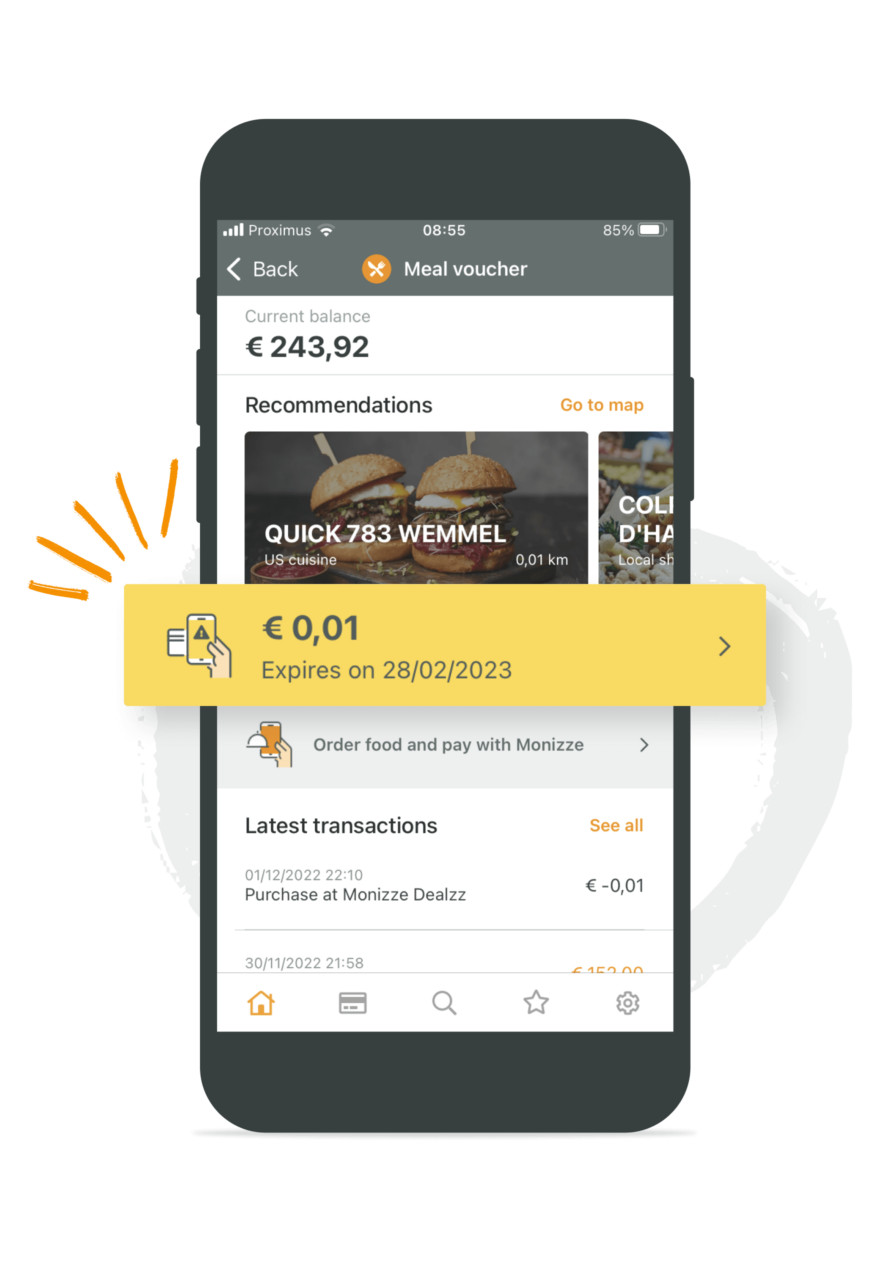 Verify the validity

of your vouchers

You can verify the validity of your vouchers at any time by clicking on the balance of your vouchers on the home page.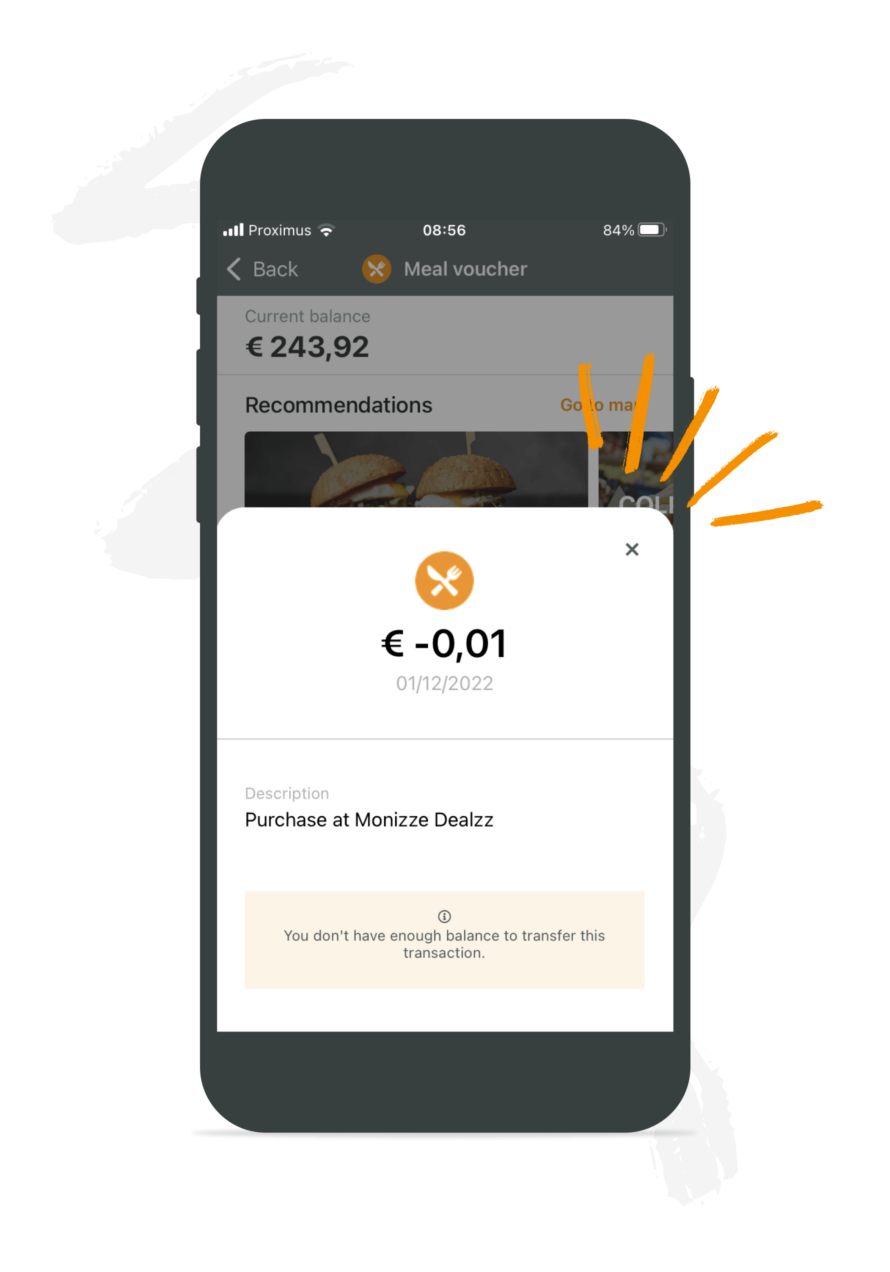 Transfer transactions

from one type of voucher to another

Have you recently paid with your meal or eco vouchers when you would have preferred to pay with your gift vouchers or consumption vouchers? Good news! You can now transfer transactions from one type to another.

Press the icon of your vouchers to open the transaction history. Select a transaction and click "Transfer to another account". Select the icon of the vouchers you want to pay with. Then click "Confirm transfer".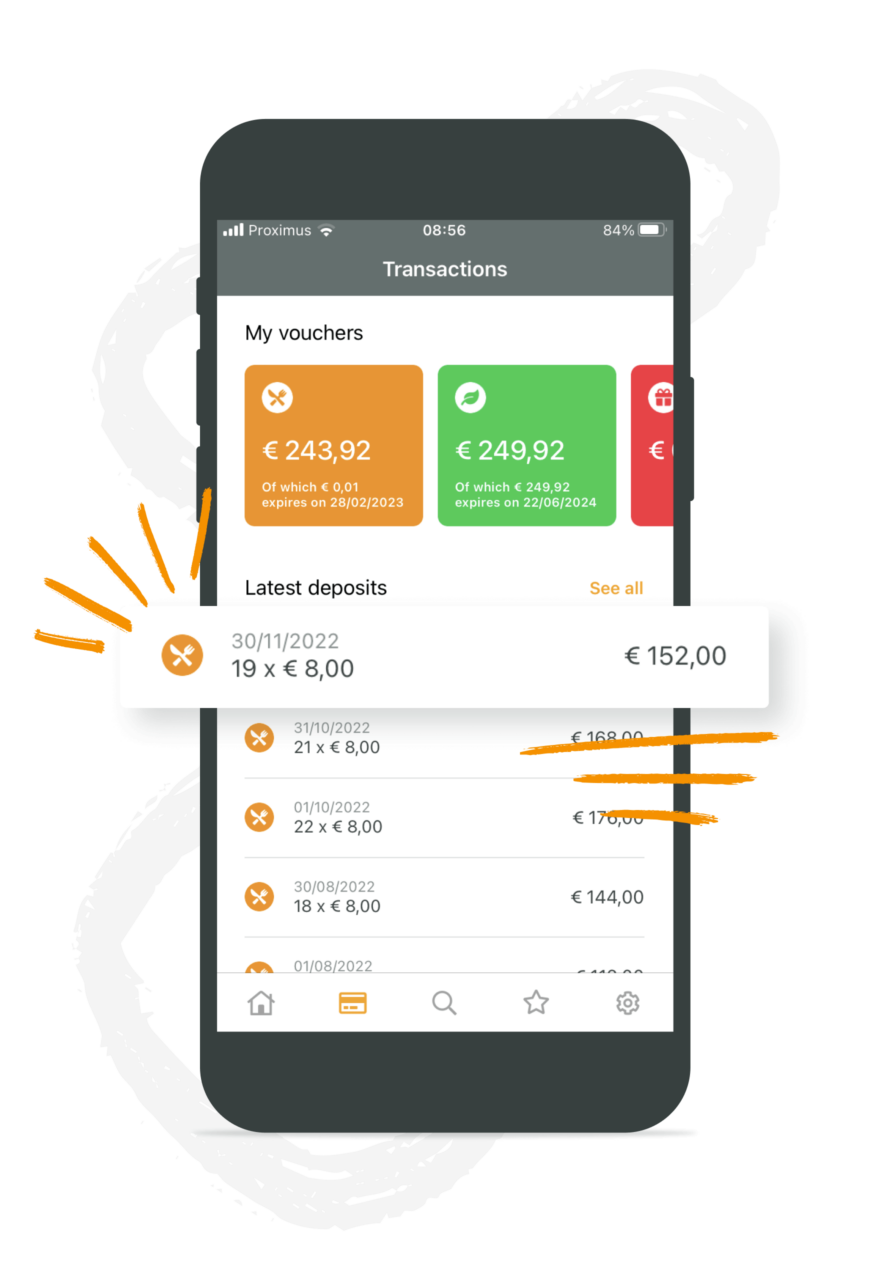 Consult your
latest deposits
Just as you have an overview of your transactions, you also have an overview of the deposits you receive from your employer. Click on the card icon at the bottom, there you will immediately see an overview of all your latest deposits for all your vouchers.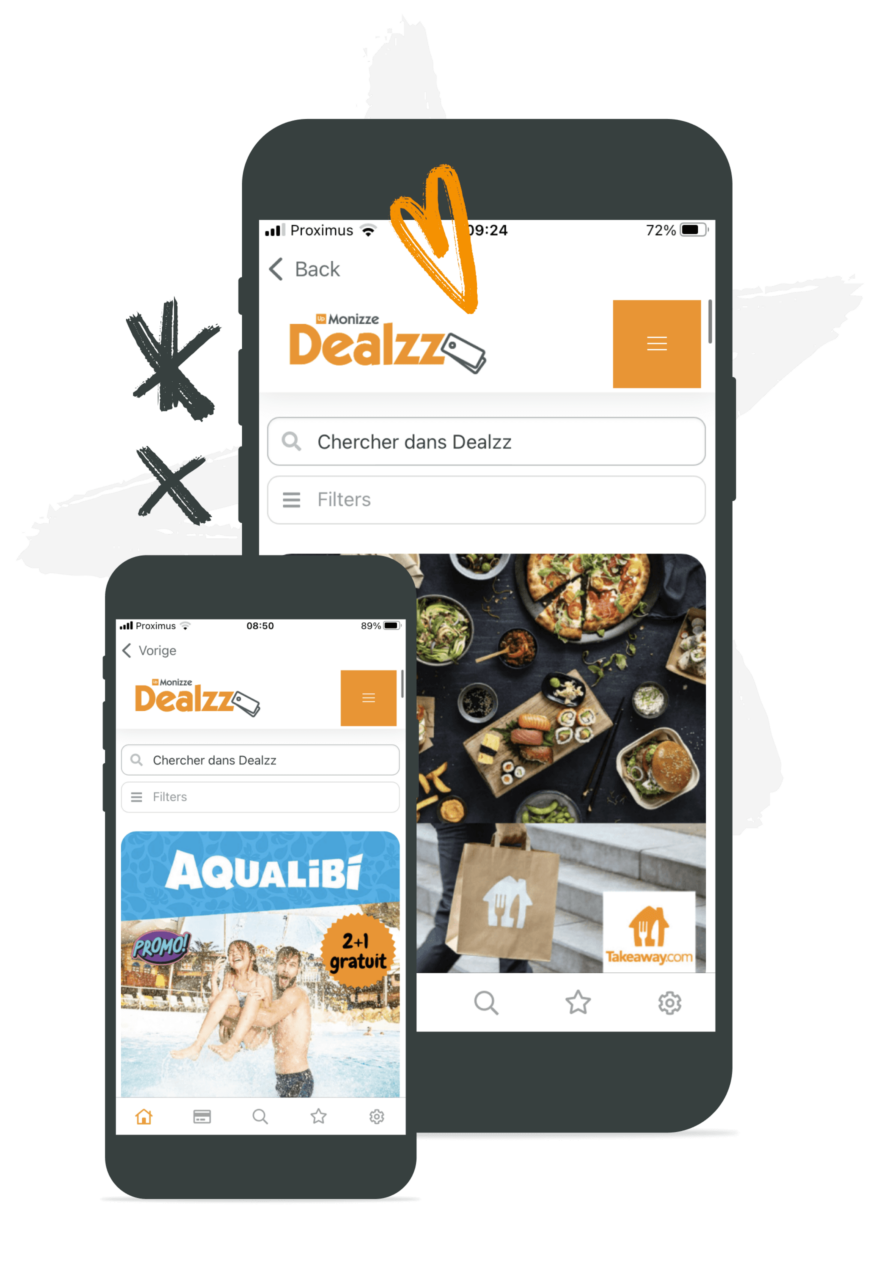 Visit our
benefits platform Dealzz
From the home page of our app, you can easily access our benefits platform Dealzz.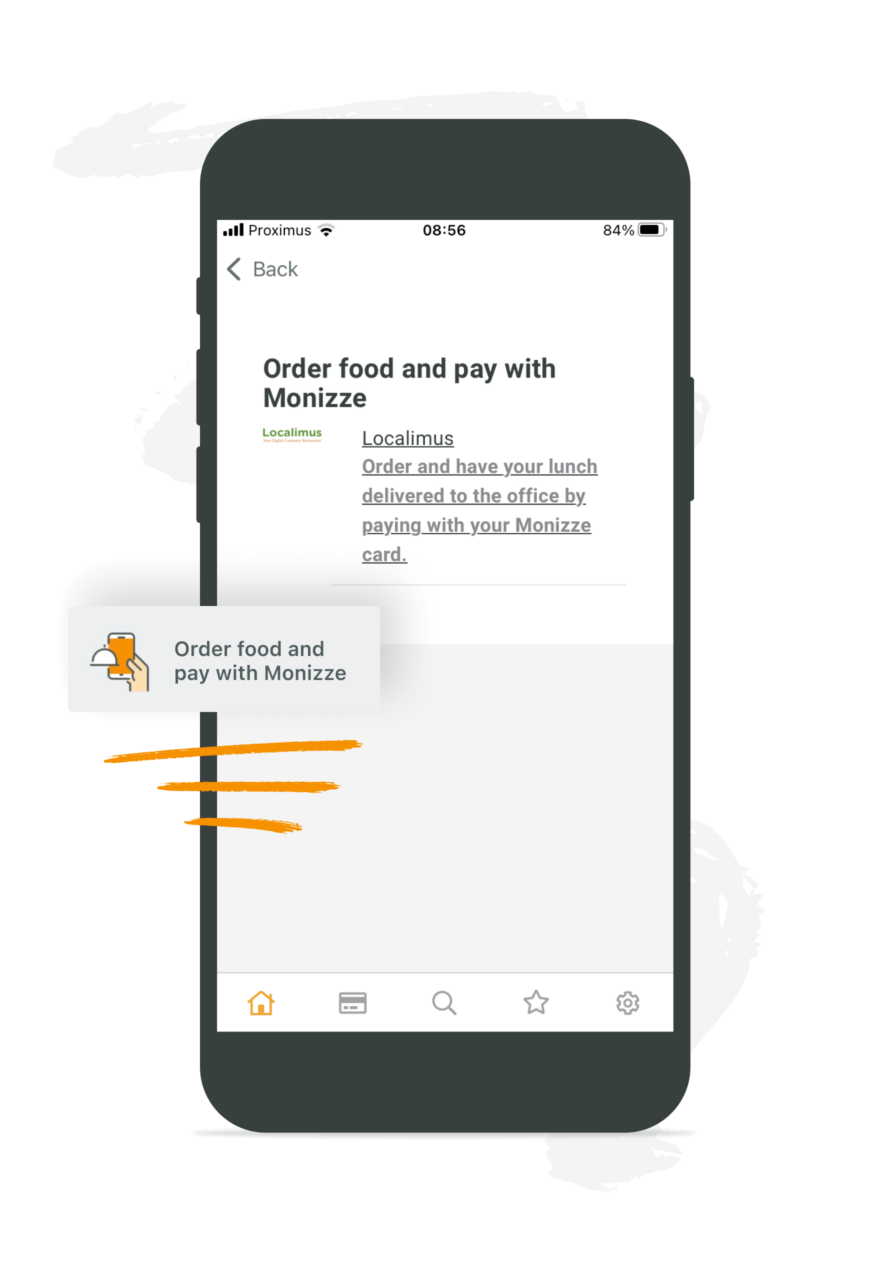 Order and pay

for your meals

On the home page, click the "Order food" button to order your lunch and pay for it with your meal vouchers.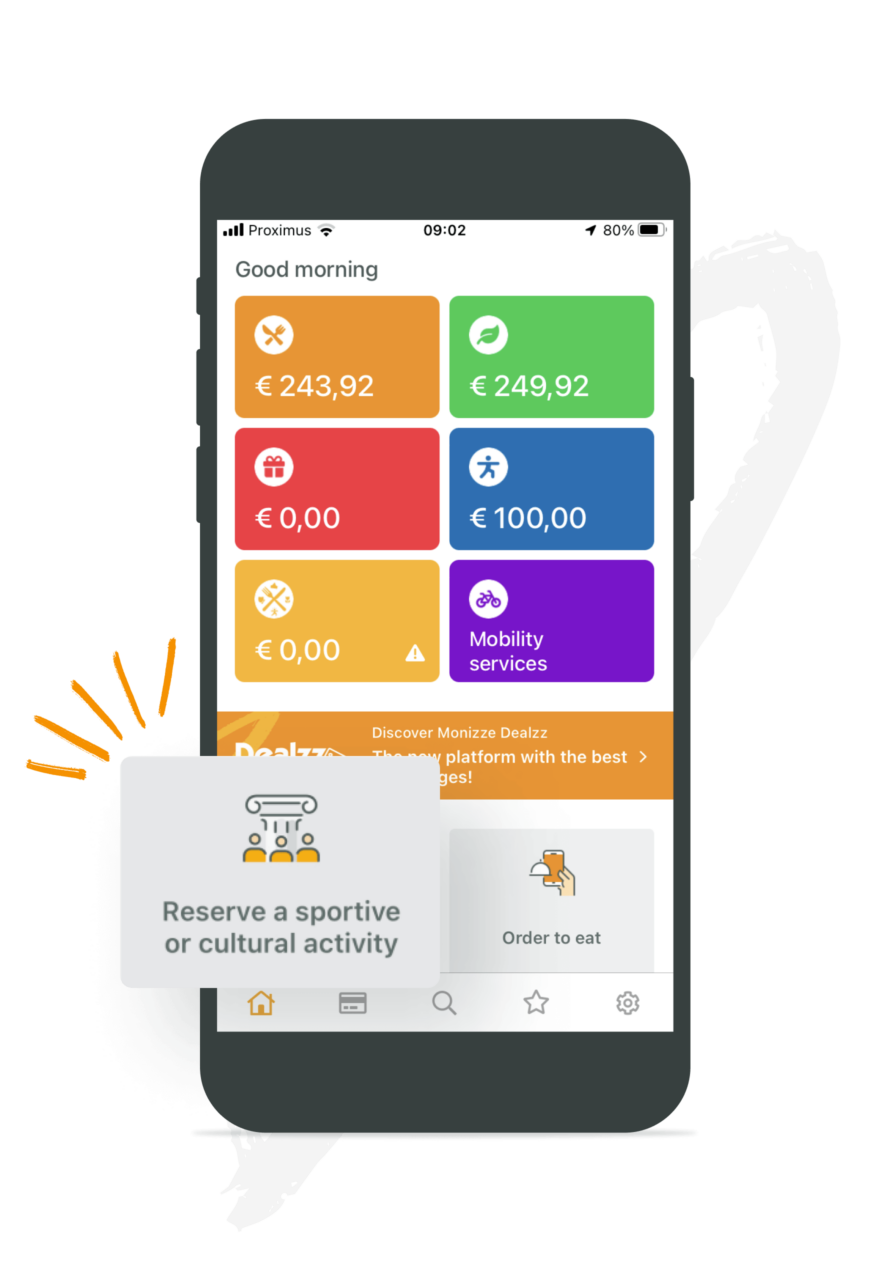 Book and pay

your activities online

Have you received Monizze sports and culture vouchers or consumption vouchers? You then have access to our online booking platform for sports, cultural and leisure activities and children's camps. You will enjoy discounts of 10 to 30% on all activities.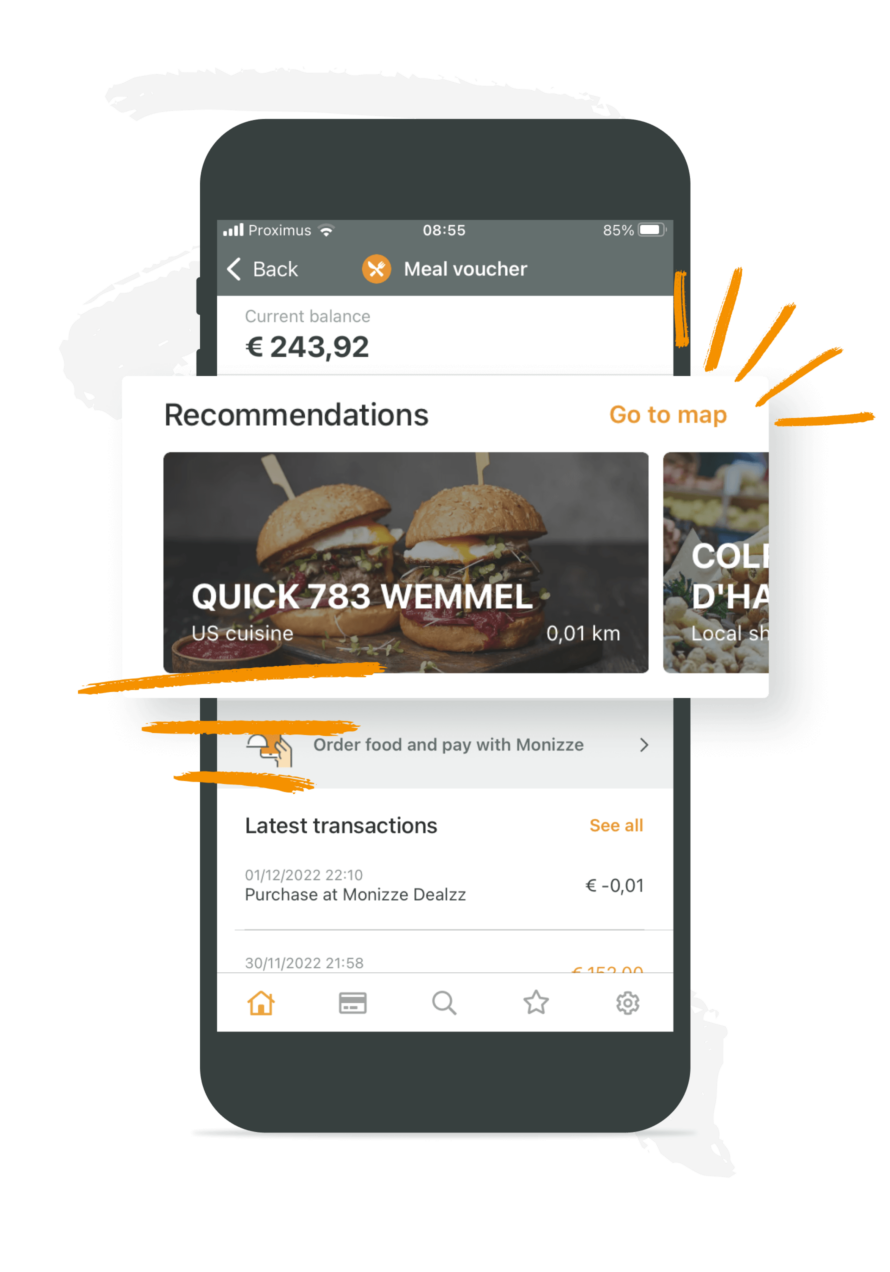 Get
personalised recommendations
Not sure where you want to eat tonight? Find inspiration on our app and discover new places that are right up your alley.
On the home page, click on your meal vouchers. If your geolocation is activated, you will see recommendations of new places near you on your meal voucher page.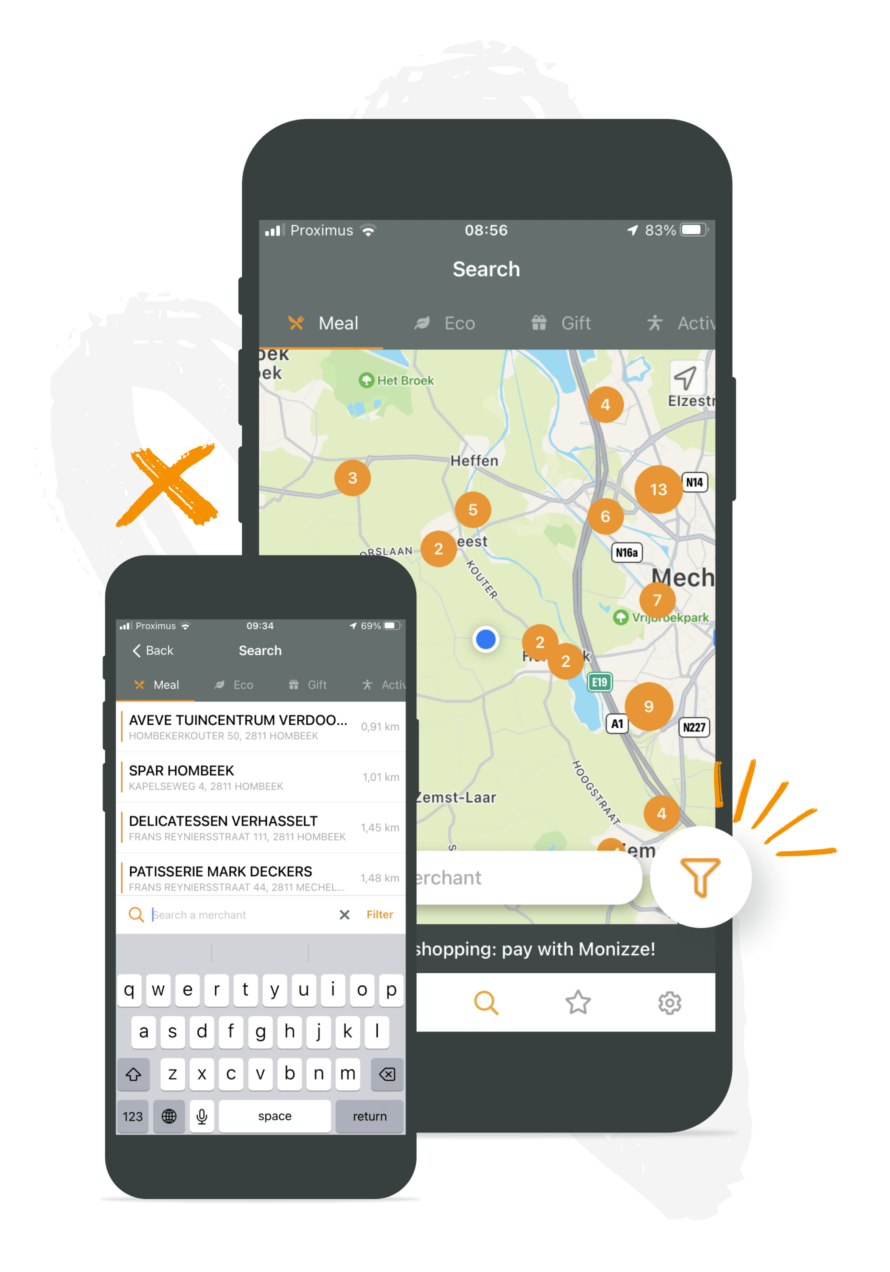 Find a
merchant near you
Use the interactive map to find all merchants in your area who accept the Monizze card. To view the interactive map, click on the magnifying glass icon. Enable your location access. That way, the map will automatically show you the right place.
Use the filter function on the interactive map to refine your search by merchant type. Click on the funnel icon to search for a particular merchant.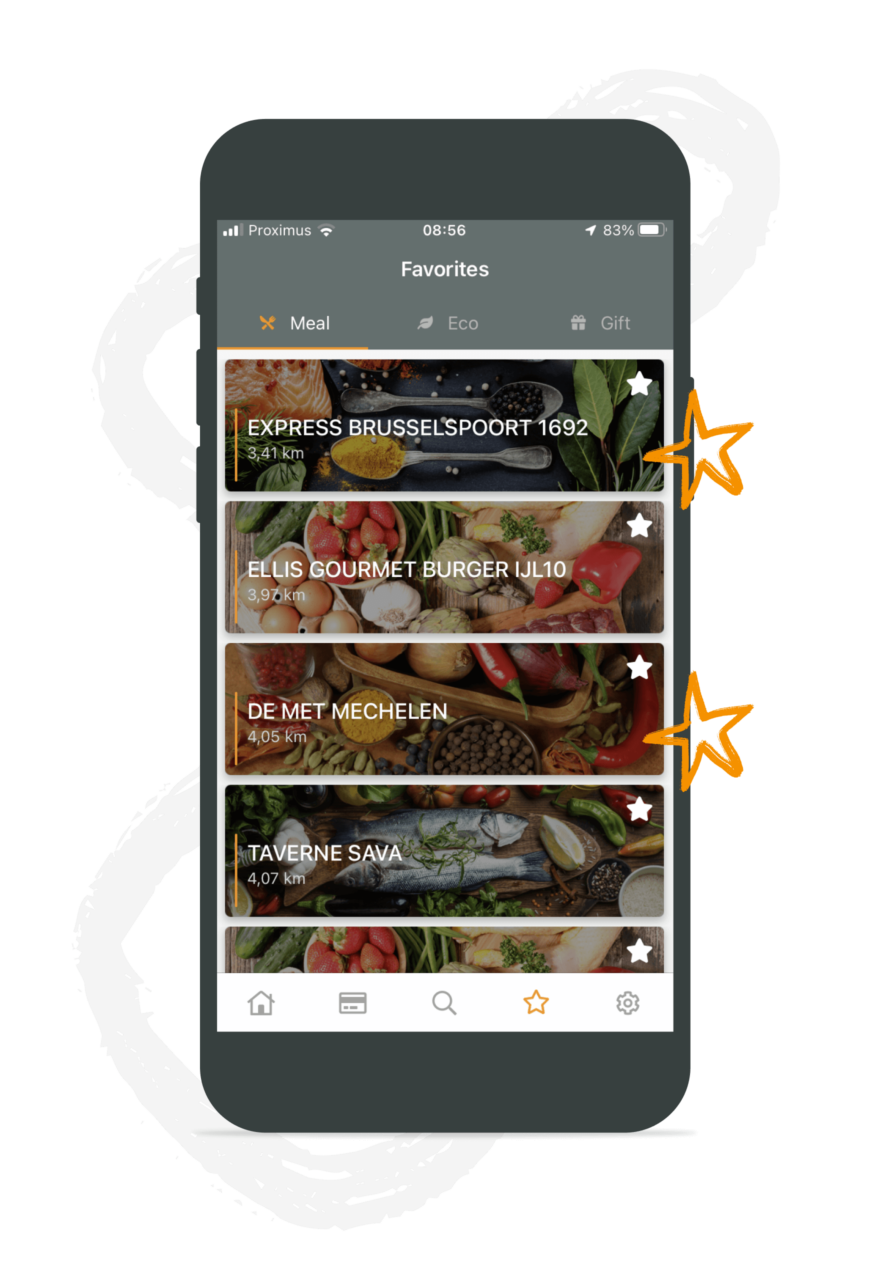 Save
your favourites
Your favourites list contains all your favourite merchants. When viewing a shop's profile, you can add it to your favourites by clicking on the star icon at the top left.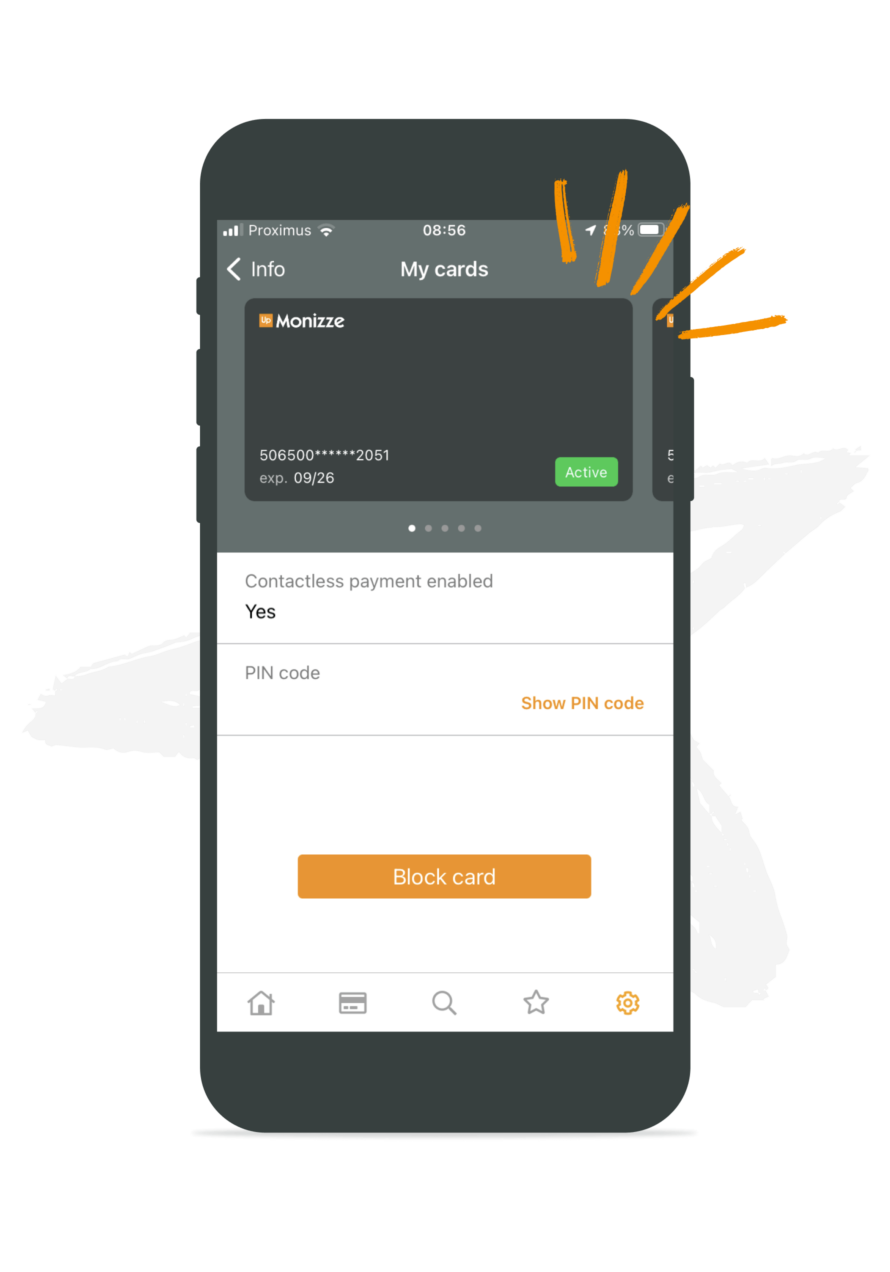 Consult the overview of
your cards and their status
Click on the gear icon and then on "My cards". There you will see an overview of all your cards and their status (expired, active, inactive or blocked).
If your card has not yet been delivered, you will get an indication here of when it will be delivered. This screen also shows whether your card allows contactless payments and your PIN code (if you have a card with a PIN code).
Block your card

in one click

Lost or stolen your card? Don't panic! You can easily block your card by going to "My cards", selecting the appropriate card and then clicking the "Block" button.
The Monizze app makes your life easier!