Electronic meal vouchers are an additional purchasing power and fiscally attractive. Since 2007, independants can also grant themselves meal vouchers!
Key numbers about meal vouchers
Meal vouchers are fiscally interesting for both employers and employees, with a very advantageous legal framework for companies!
Valid for

1 year

Compared to an equivalent salary, you will save

57%

Exempt from social contributions for

100%

Per day worked up to

€8

Fiscally deductible per meal voucher

€2
How much do you save?
Inflation too high?
Increase the purchasing power and improve the well-being of your employees. Electronic meal vouchers are the cheapest way to give up to €168 net per month in purchasing power. Optimize your cost structure thanks to our clear and transparent rates.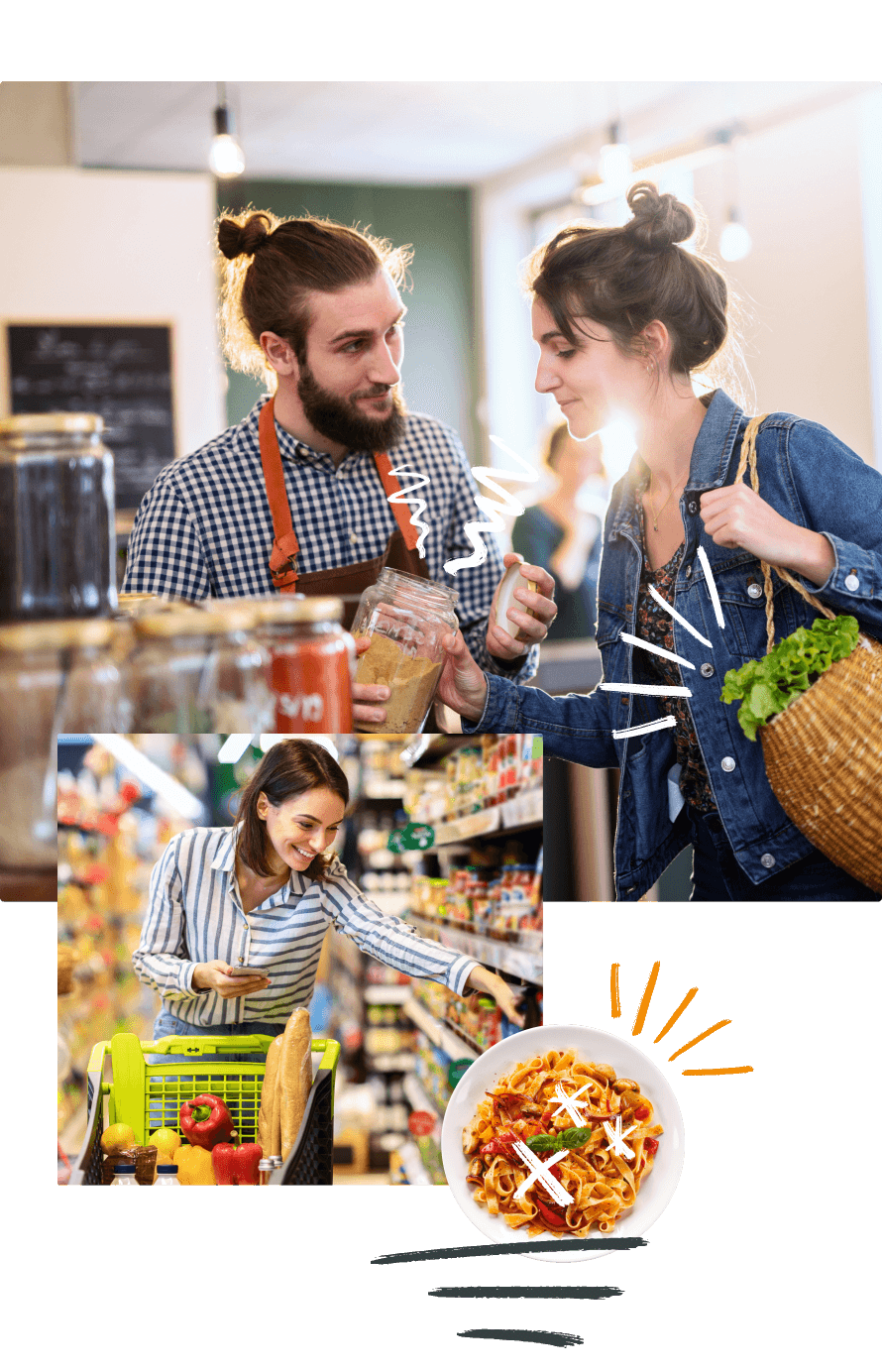 What to buy in Belgium with
meal vouchers

?

With meal vouchers, you enjoy a good restaurant, order food at home, shop at the supermarket or in local shops. There is something for everyone:
Retailers
Local shops (bakkeries, butchers, …)
Bioshops
Restaurants
Gas stations
Chains (such as fast food chains, for example)
And so much more!
55.000 companies choose Monizze
Here are all the why's
Best value for money
of the market. Our rates are crystal clear. Optimize your cost structure thanks to Monizze!
A problem?
Enjoy easily accessible and personal client service. You will not hear waiting music or endless menus.
No paperwork
Say bye-bye to administration and indirect costs. Voucher allocation is 100% automatic!
4-in-1 Monizze card
All your benefits on the same card. Consult your transactions, balance and so much more via our app and MyMonizze.
Our vouchers are widely accepted by
tens of thousands of merchants
Accept Monizze
Discover our network
Various
online shops

accept our meal vouchers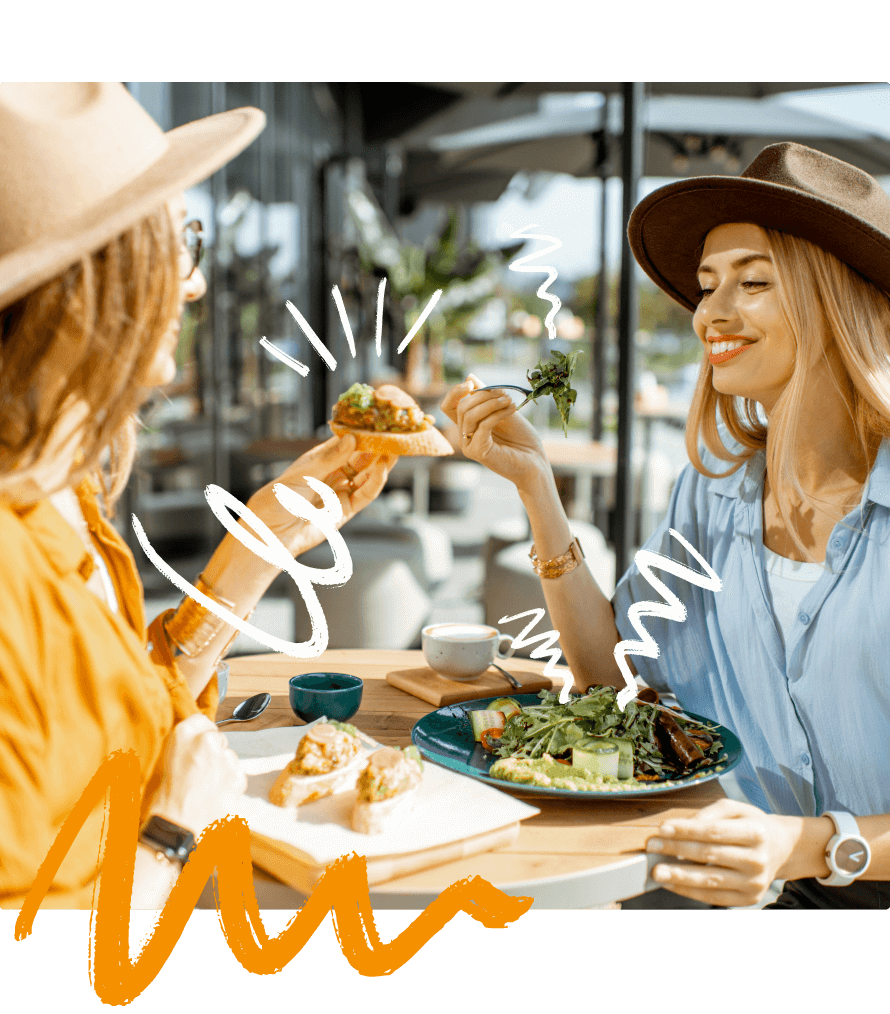 Meal vouchers

are hot in Belgium!

2 million workers pay for their food with meal vouchers.

Meal vouchers ensure:
Motivated employees who boost your company's efficiency
Attractive employers with an extra asset on top of the salary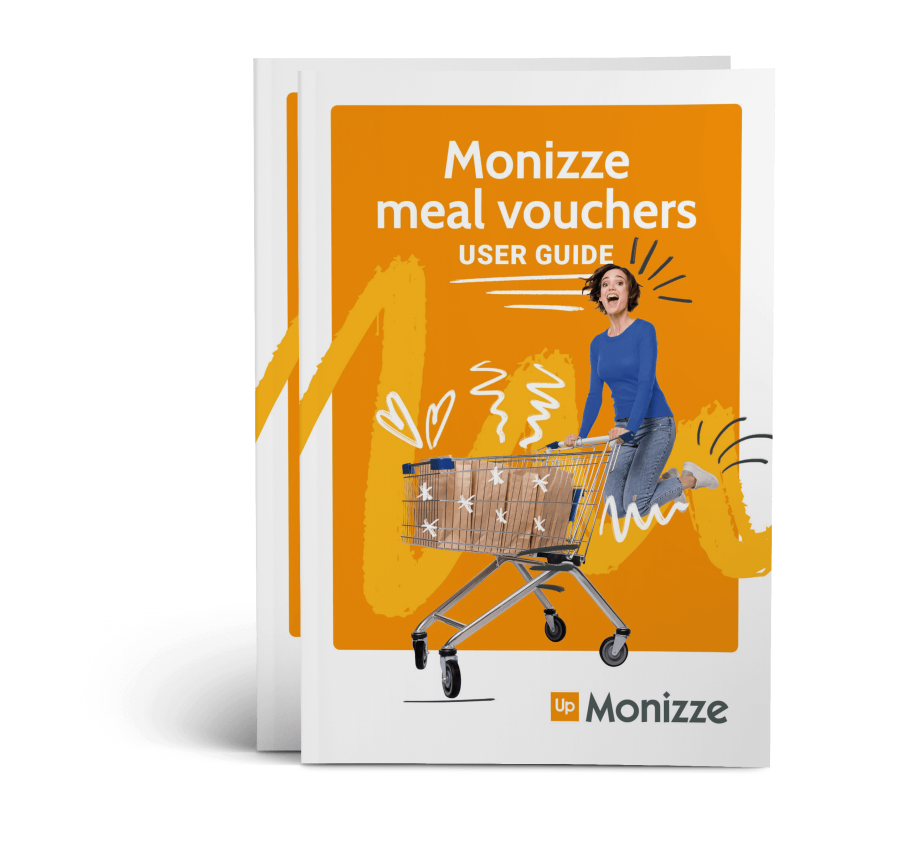 Discover our meal vouchers brochure
Our brochure provides all the info on getting started with Monizze, MyMonizze, our app, Dealzz and so much more.
Download our brochure
FAQ
A question?
Who is entitled to meal vouchers?
Everyone with an employment contract that mentions the granting of meal vouchers. The same therefore applies to certain categories of workers, such as:  
Job students 

 

Trainees paid under an employment contract 

 

Teleworkers 

 

Employees with a special status 

 
However, volunteers, who by definition are not paid and are not bound by an employment contract, are not entitled to this extralegal benefit. 
How can I order Monizze meal vouchers?
Ordering Monizze meal vouchers can be done in two ways:  
Through your social secretariat: you let your social secretariat order meal vouchers from Monizze. Contact your social secretariat to receive more information about this. 
Via the Monizze client area: you order your meal vouchers yourself via our client area. 
Not yet a Monizze client? Then first follow the instructions via this link to open your client account at Monizze.  
Can I grant myself meal vouchers as a self-employed business manager?
Since 1 January 2007, self-employed business managers may grant themselves meal vouchers under certain conditions:  
The number of meal vouchers granted must correspond to the number of days on which the self-employed business manager actually worked. No more days may be contributed than the maximum number of days a full-time employee may work in the company concerned. 

 

A self-employed manager who hires staff may only grant himself meal vouchers if his employees also receive them. The meal vouchers granted to the self-employed manager may not have a higher value than that of his employees. 

 
Attention: small self-employed persons and members of a liberal profession cannot get meal vouchers because the legal form of the self-employed person must explicitly be a company.  
Find more information here.
Do full-time and part-time employees get the same amount of meal vouchers?
The legislation on meal vouchers in Belgium stipulates that employees within the same category, i.e. with the same working regime, must receive meal vouchers with the same nominal value. This is to avoid arbitrary discrimination. 
Employers who want to grant meal vouchers with a different nominal value to different employee categories must do so in an objective manner. According to this rule, the agreement that establishes this extralegal benefit may include different amounts depending on the status of the employee (full-time or part-time).  
Attention: if objectivity seems questionable, it is best to seek advice from the NSSO (National Social Security Office).  
Meal vouchers are usually granted on the basis of the number of days or hours worked. A part-time employee will therefore logically receive less meal vouchers than a full-time employee.  
Can meal vouchers be granted retroactively?
Granting meal vouchers retroactively is not recommended and is only possible if there is a rectification. If too many or too few meal vouchers were granted, this can be rectified the following month.
More FAQ's